CPGR identified by the DSI an entity in the SA innovation system to assist with Covid-19 response…
Broaden your knowledge in Omics and state-of-the-art technologies, online and at your own pace.
Unravel the Exome. One high-quality workflow, multiple solutions
Discover where in the world your DNA is from and embrace your unique history.
The Centre for Proteomic and Genomic Research (CPGR) is a non-profit organisation providing state-of-the-art 'omics' services to the life science and biotech communities in South Africa. Based in Cape Town, we combine state-of-the-art, information-rich genomic and proteomic technologies with bio-computational pipelines to create-fit-for-purpose offerings for customers in academia and industry.
Through CPGR, scientists will have convenient access to high-end discovery and targeted molecular technologies, thereby facilitating hypothesis-generating and -validating work under one operational umbrella. The CPGR hosts a suit of Genomics and Proteomics platforms that allow the design and execution of projects using single or a combination of 'omics' methodologies to generate targeted and systems biological insights. Embedded in an ISO 9001:2008 certified environment experimental outputs will be geared for further conversion into biomarker assays or routine applications, thus enhancing Translational Research endeavours.
< Read More >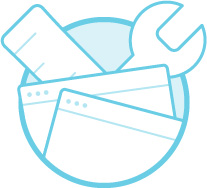 The CPGR aims to increase the understanding of "omics" through Foundation short courses in Genomics, Proteomics and Precision medicine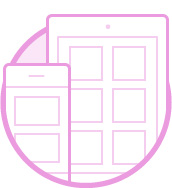 Various internships are regularly posted and available to application. Browse current internships here…
ISO 9001:2015
The CPGR selected ISO 9001:2015 as the standard for its Quality Management System to ensure outputs of the highest quality are generated.
Quality is a mind-set
It is part of our service processes, product development and communication
Quality facilitates learning
It enhances cross-talk between different areas of activity in the organisation and leads to greater cohesion and cooperation of resources
Quality boosts innovation
Quality is relevant for the development of new service or product offerings, originating internally or outside of the CPGR.